Blues Name New Alternate Captains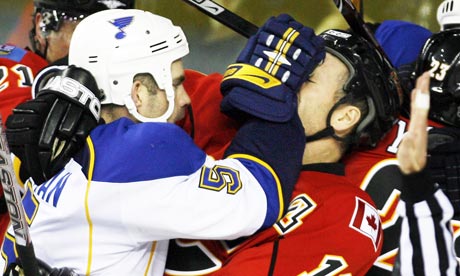 Things like this are why Barret Jackman is an alternate captain.
The Blues have announced their alternate (or assistant) captains for this season - Barret Jackman (who has been given the A yet again for his awesome "*dumbass*" look he shoots people), Erik Johnson, Alexander Steen, and David Backes.  This is an excellent group of vets and young up and comers who will be getting a chance to grow into their roles presumably over a few seasons.  Eric Brewer is still the Captain (more on that later), but in a few seasons I can see this shaping up to be David Backes' team.